Best Wedding Venues in Essex
Posted by:
Admin
Tags:
Posted date:
23-03-2021
Are you looking for the best wedding venues in Essex? There are several beautiful venues in Essex to pick from for your special day.
Here is a highly detailed list full of all of the best Essex wedding venues available to choose from so that you can decide which best suits your aesthetics and preferred style.
Situated in the highly picturesque, beautiful Essex countryside, Crondon Park is at the top of our list as voted one of the finest and 'Best Countryside Wedding Venues' in all of Britain, making it the perfect place for your wedding. With its Tudor 17th century manor house/Jacobean style barn, Baronial Hall hotel has to offer a richly classic aura for a rustic or medieval take on your fairytale.
The venue provides a self-contained bridal suite, five guests rooms for any immediate or close guests, and its wedding ceremony room. Crondon Park takes the time to make every wedding day special and unique to each bridal party, catering the details to fit your special day's themes and complement the scene. Civil ceremonies are licensed in the Ryder Room and available underneath a beautiful floral canopy outside the venue. They have an incredibly positive reputation, hosting perfect wedding days for over 25 years. With the high budget and many years of experience under their belt, they are likely to do an excellent job with any theme or suggestion you throw their way most professionally. It is all in-house catering, using their fresh produce to garner the most delicious dishes for the most memorable meals. They offer various menus to select from, and chefs design them to suit diverse dietary habits and requirements. Don't hesitate to get in touch, call or contact their staff to start discussing all your ideas.
Complete wedding packages begin from £4,995.00.
Gosfield Hall is a breath-taking Georgian manor house in a rural location in Essex. The Hall has earned itself an impressive set of awards, two of which are in 2011, it was named 'Best Wedding Venue' and 'Wedding Venue of the Year' in 2012.
With all of its sparkling awards, the former royal residence has itself a 100ft panelled gallery room named Queen Charlotte's Oak and a 120ft long aisle perfect setting for your wedding and fairytale destination. Its carriageway is picturesque and suitable for photographs for special sunny days.
Reception meals have the advantage of the Marquis of Buckingham's former ballroom settings, seating up to 116 guests. There are many ostentatious evening reception rooms to fit around 250 guests for parties in the ceremonies aftermath.
To ensure a magical end to your happy day, we offer 23 beautifully new suites to host your wedding night. Available to you before dinner or after your ceremony, you and your guests may wish to use our Marquis and Lady's Cottage.
You have a choice between two of our best bridal suites. We can allow up to 25 of your excited guests to enjoy our provided rooms and meals pleasantly, to extend your experience and stay if one night doesn't suit you.
They have situated 30 minutes away from Stansted Airport; the married couple can jet off to their honeymoon with ease. Contact or call for further information.
Leez Priory, a three-time award-winning venue for 'Best Wedding Venue' in Wedding Idea's Magazine, is a stunning Tudor mansion in the heart of Essex, with 30 years of experience hosting wedding days. It is highly sought after, set within 40 acres of parkland, with barns, lakes, neat lawns and beautiful cottages.
Along with a long driveway, Leez Priory is available for your wedding. Seven of their licensed settings, such as the Great Tower, are amazing places to perform any civil ceremonies. The Great Hall sitting up to 74 guests during the wedding breakfast, and the Coach House Barn, newly renovated, can sit up to 100 guests. Like many other venues, you are welcome to invite up to 250 guests for your reception after the ceremony. Priory venue offers 25 beautiful four-post bed bedrooms that you may reserve for your wedding night and provides a little hidden cottage, including a hot tub, for the brides and their bridesmaids to enjoy on the night before your special day. Call us today, and we will be happy to offer you a quote to start wedding planning with you as soon as possible.
Seven of their licensed settings, such as the Great Tower, are amazing places to perform any civil ceremonies. The Great Hall sitting up to 74 guests during the wedding breakfast, and the Coach House Barn, newly renovated, can sit up to 100 guests. Like many other venues, you are welcome to invite up to 250 guests for your reception after the ceremony. Priory venue offers 25 beautiful four-post bed bedrooms that you may reserve for your wedding night and provides a little hidden cottage, including a hot tub, for the brides and their bridesmaids to enjoy on the night before your special day.
Call us today, and we will be happy to offer you a quote to start wedding planning with you as soon as possible.
Parkland is a stunning wedding venue. With its glorious mansion and perfect looking grounds, the wildlife-mostly deer lingers in its perfect backdrop to create a whimsical air.
Its beautiful and elegant style suits several themes, styles and diverse partners and families.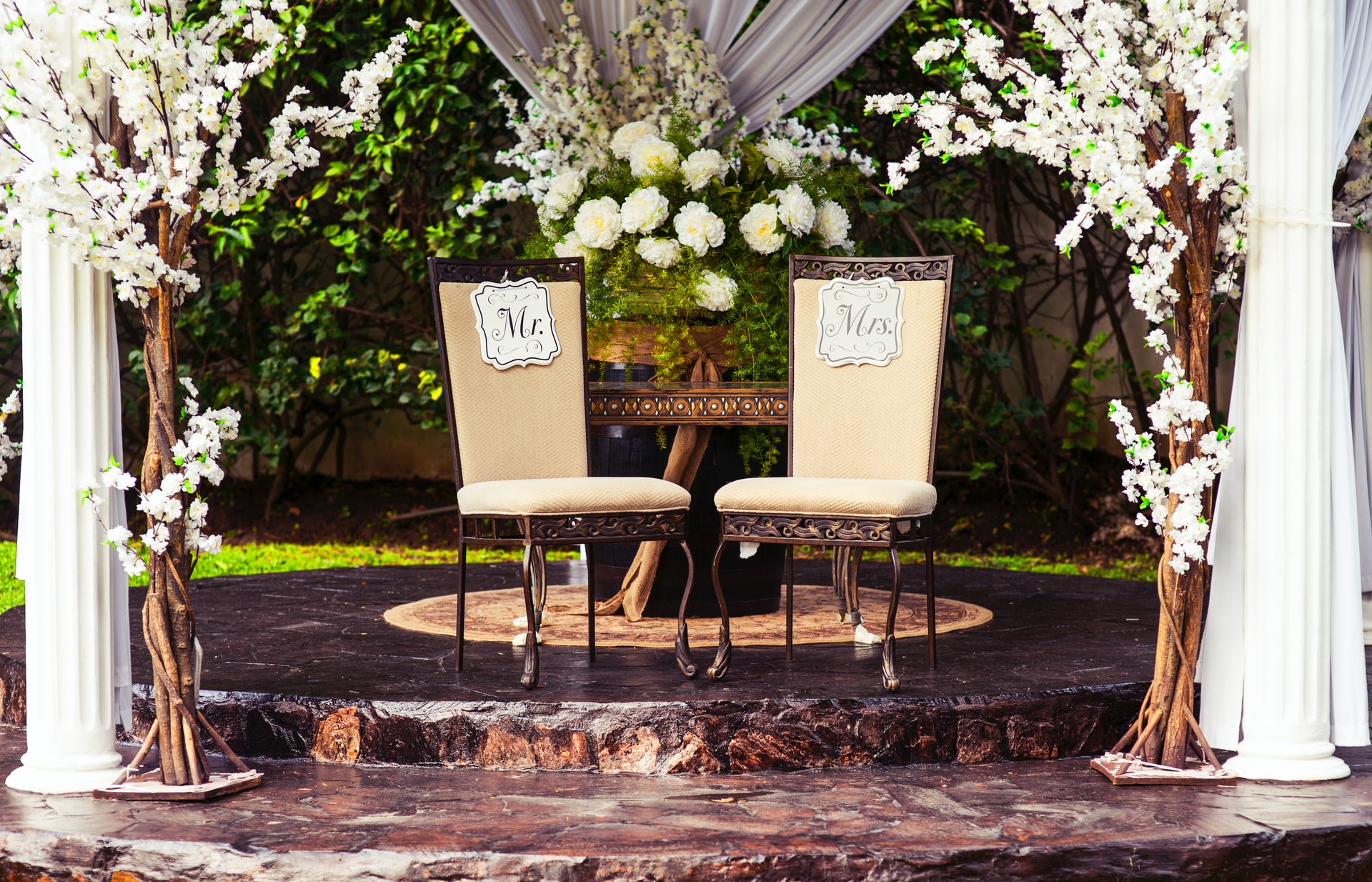 Hosting high-class events with large populations and smaller, more intimate wedding, Parklands quality, versatile venue and rooms, their professionals can assist you for any occasion you desire.
On a terrain of 100 acres, Parklands sits with its choice of reception halls to host your 40-500 dolled-up guests. The Drawing Room for a more intimate style, the Tabor Room with it's surrounding deer Forrester park, if you wish to engage with your guests over the stunning wildlife.
They are accommodating up to 120 guests for a wedding breakfast and 120 for your ceremony. Its Pavilion houses space for up to 500 people. If you desire an outdoor civil ceremony to catch a better glimpse of the majestic looking deer, Parklands Gazebo can hold licensed ceremonies for up to 410 guests.
Twenty-one luxury guest rooms await you beforehand, and for your special wedding night, we offer a stunning honeymoon cottage to share in as newlyweds. Fit with a jacuzzi bathtub and driven by a chauffeur.
The Lawn is 100 acres of a magnificent private parkland garden.
It's a fantastic wedding venue complete with its beautiful Wedding Gazebo and Grand Hall, where you can enjoy your ceremony with only the most elegant entrance for the bride.
Outside there sits a romantic garden to enjoy walks through with as newlyweds and chat away from the main scene with beloved guests about many more happy days to come.
The brand new Orangery is a splendid place to spend your wedding breakfast, surrounded by brightly-lit Georgian Architecture and enjoy food from their top chefs. It opens out onto a Summer Terrace Bar for you to enjoy after your ceremony or late in the night to sit and admire the picturesque views.
You may dance the night away in the Grand Hall or main bar for your reception party. Their Blue Drawing Room is a cosy place to rest your head or feet or privately speak to guests if you want a quiet, peaceful moment, complete with comfortable armchairs.
The Lawn offers out private rooms for the bride and groom to enjoy. After the party and your special day end, your guests may retire to the neighbouring hotel. They have a great and close relationship, so everyone is in safe and the upmost comfortable hands.
The Essex Barn at the White Hart
On the border between Essex and Sullfolk is a gorgeous wedding venue, promising scenes of the surrounding countryside and a romantic backdrop to suit any happy wedding day.
With wedding packages that start at around £2995.00+VAT, you can enjoy the warm, welcoming, yet the stylish atmosphere of the venue through its neutral decor that can cleverly transform with personal touches that suit your theme and aesthetic.
Two AA Rosette staff chefs can provide a hearty, delicious breakfast with only the best locally sourced ingredients for you and your partner the morning following. You also have the luxury of enjoying the barn's surroundings, drinking-in the sunlight on the lawn or nestled under the shade of the Gazebo, providing some of the most outstanding shots for pictures or wedding portraits.
You may use their bridal preparation room for the big day, where you and your bridesmaids can assist you in looking you're very best for the finest wedding.
The White Hart country house hotel offers 12 bedrooms, 11 of which are on-suite, for you and your guests to retire to at the end of the night. As well as that, they provide a stunning Honeymoon suite for you to enjoy as newlyweds. The team of professionals would be delighted to help you map out your day and assist you with any ideas you may have. Contact or give them a call for further information.
Its reputation decked out numerous awards and recognition, including "Boutique Wedding Venue of the Year."
Prested Hall, a Colchester based venue, fit for those who aspire to the perfect Essex countryside wedding. Complete with a long, leafy drive walkway, it hosts 75 acres of beautiful parkland.
A stunning backdrop of trees and woodland, bridges and fields that lead to the part-moated 15th-century house hall wedding venue and a glorious gazebo leaves only the best impression and most incredible location for wedding photographs.
Prested Hall is a Grade II listed venue that hosts up to 33 of your guests overnight, with it's 14 comfortable and beautiful bedrooms, and The Dingle, a former chapel, provides now for a magnificent Bridal suite to equip newlyweds with a place to lay their heads after their special day.
The Oak Room fits with stain-glass windows and elegant fireplaces to admire the scenery; Prested Hall offers the three reception rooms choices. A former ballroom and the Orangery overlooks the Garden Room's moat and looks its best during the summer.
It's caring, and considerate staff are willing at all times to assist you if you are interested in holding your special day at their excellent venue. Contact them and get in touch via email or phone.
Nestled on 250 acres of the English Essex countryside, the Stock Brook Country Club provides a cosy and stunning Manor House for any happy couple to enjoy with there many guests.
With it's well-placed and carefully selected decor and interior, the Manor is a spacious and tranquil setting and a perfectly picturesque destination.
Stock Brook has several skilled wedding planners that can accurately portray the themes and colours you wish to suit your tastes most stylishly and tastefully.
They have a wide range when it comes to wedding breakfasts, so you're never going to be without food to indulge in on your special day. They cater to all dietary requirements, and you may create your ideal breakfast menu that fits your appetite, your wedding theme, and your guests.
Stock Brook Manor House is happy to offer the Bridal couple and their families any accommodation for the following night that they may require. They house nine individual bedroom, each with its designs and stunning decor. They also include 14 stable rooms of luxurious suites for those that desire some seclusion away from the main event, perfect for photo-ops.
Wedding plans and prices vary on the types of wedding you wish to inquire about, feel free to contact them on the number 01277 844200, should you want to for further information for your special day.
Boreham House a magnificent mansion standing before a gloriously long lake and avenue of trees.
Surrounded by history, the stately home sits on 35 acres of grounds perfect for wedding ceremonies, intimate weddings, civil partnerships and wedding receptions.
Hosting diverse, multi-cultural weddings and large crowds of guests, Boreham House has the accommodation and planners to suit any theme, aesthetic or cultural specifications.
Upon marrying in the place of worship of your choice or any of their stunning ceremony rooms, you are welcome to enjoy some champagne in the marbled reception area.
Larger crowds of guests suit their Henry VIII Suite and Pavillion if you require any accommodation. The chefs and caterers liaise with their staff to ensure your day is perfect in every way.
They house eight luxury suites for your guest and the proverbial Bridal suite for exclusive use overnight stays following your special day.
Contact them via phone number at 01245200777 for further information if you have taken an interest.
Amongst eight acres of beautifully neat landscaped gardens and lawns is a stunning new wedding venue in Brentwood Essex, opposite a small village church, making it the perfect choice.
Hutton Halls offers a choice between a lovely Marquee seating up to 120 guests, packed with a view of a gorgeous Rose Garden and backdrops of the rest of the stunning grounds and country estate. Or they may choose to celebrate in the Blue Room or Grand Hall, where many receptions, wedding breakfasts and evening receptions may occur.
They now offer the option for a civil partnership to enjoy a tranquil ceremony amongst the wonderful rose garden for enhanced romance and a peaceful atmosphere.
Bridal preparation rooms are available to Bridal couples and their entourage, fit with high ceilings and shimmering white decor for a stylish and relaxing moment before the ceremony. Bridal couples and their bridal parties can enjoy luxury bathrooms and bathtubs on their overnight stay following the end of the evening. Hutton Hall is exclusively yours all day and night long.
Contact them to inquire about any information, and they may offer a quote and begin discussing your ideas for a dream wedding.
---
If you are planning a wedding in Essex or the surrounding areas, we hope this guide to the best wedding venues helps you choose your ideal location.
Once you have selected your wedding venue, you will want to decide on wedding transportation. We offer a horse drawn carriage for weddings in Essex and London. Visit our site to book your wedding transport hire.