Horse Drawn Carriage For Weddings

Essex and London
Cooks Carriages guarantee full expertise and integrity in all of our work. Our professional and devoted staff pride themselves on a caring and thorough service and we offer horse drawn carriage hire for Weddings, Funerals and Special Occasions in Essex.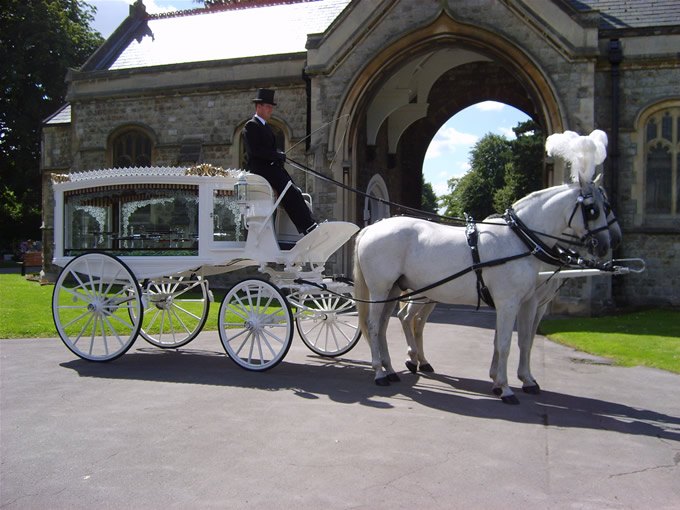 If you fancy a change from the traditional cars for your special occasions, then horses and carriages can be the answer. They provide excellent photographs to treasure forever and take you directly to the site of your venue.
This experience is completely different from the traditional wedding car, as you can travel in style down the roads to your wedding venue. You can also hire our beautiful wedding carriages to take you from the ceremony venue to the reception!
Horse And Carriage Hire Essex
We are a fully licenced Carriage business, supplying professional Horse & Carriages for a vast array of occasions. These range from Weddings & Proms to Funerals to Corporate Events. We can even offer Horse Drawn Advertising and Promotions.
So whether you are searching for a Wedding Horse & Carriage in Essex, a Prom Carriage, a Horse Drawn Tour or a Horse Drawn Dray in London, our company can assist !! Please visit our website or contact us now to make your booking.
Horse And Carriage Hire For Weddings
Our magnificent black Friesian stallions and white/ grey Spanish Andalusian horses are spectacular. The horses are well-loved and brushed at our stables in Essex.
All our carriages are well preserved. This will provide that touch of prestige to your unique event and some spectacular photographs! We are the ideal choice of companion to make your special day as ideal as it ought to be.
Horse And Carriage Wedding Prices
Each wedding is individual and distinct; therefore, we can't supply a standard cost for our services. The prices will depend on the distance, or the number of miles, between the pick up point and the venue and the experience you want, whether it's traditional or Cinderella.
We provide a custom horse drawn service, so you can have everything just the way you want it. You can choose the colours you want us to use, whether you have a theme colour, or you want a traditional white wedding day, the journey to the venue and how the carriage is decorated.

As a result, prices are dependent on your own needs. We will venture to satisfy your demands and where possible to be available at short notice.
We offer the most effective rates for horse and carriage weddings. Call us today on 01702 230203 to discuss your requirements, or to find out more about our horse drawn carriage services.
Horse And Carriage Hire For Proms
You've located the Perfect Dress now find the Perfect means to arrive! Are you looking for a horse and carriage hire for a prom? Then you have definitely come to the right place. You can select your own colours and what services you wish to have.
If you want to stand out from the crowd, make an entrance that people will notice, and have the best prom photographs, then a Horse Drawn Carriage is the ideal choice. From the minute that the hooves are heard on the tarmac people will take notice!!
Horse Drawn Carriage Hire Near Me
We can supply carriages for weddings with one or a pair of horses. The carriage is embellished, and the motorist and the bridegrooms put on suitable livery.
We transport the carriage and horses to the place. We can then drive to the bride-to-be's home to collect the bride and her father to the church and then take the groom and bride to the reception. We can also provide a 2nd carriage for the bridesmaids.
Low-cost Horse And Carriage For Weddings
For all weddings, we will offer you with a thorough quote. After we have gone through your requirements, we can offer you a deal. This will detail just what we will supply you with on the day. To discuss your demands, please contact us.
Cinderella Horse And Carriage Hire Prices
Our horses are extremely experienced, kind and mild; they are the most stunning of horses. Their hooves resound as they clip-clop along the streets. People consistently come out from their houses to take in the beautiful sight of a shire horse.
Our well-known white shires have accomplished some prominent events, consisting of acting roles in famous UK drama and television shows.
Do you wish to travel like Cinderella to your senior prom, wedding or your other special occasions? Ask our helpful team for a quotation for our horse drawn carriages hire prices, or to handle your booking. Please call us on our phone number today: 01702 230203.

If you would like to find out more information or book a horse drawn carriage for your big day, or other special occasions, please visit our website or contact us today via phone call or email. We are always happy to help and ensure you receive the best customer service.