How Do You Choose A Funeral Director
Posted by:
Admin
Tags:
Funeral arrangements, Funeral director selection, Funeral director services, Body preparation, Body transportation
Posted date:
22-06-2023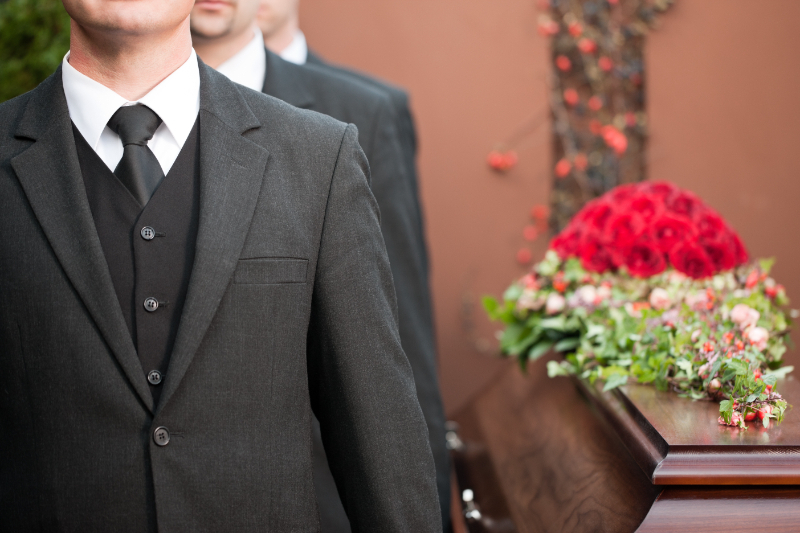 Have you been asking: how do you choose a funeral director? Cooks Carriages provide horse drawn funerals throughout Hockley, Essex and London. We explore what a typical funeral director does and questions to ask a funeral director.
What does a funeral director do?
Utilising the professional assistance of a funeral director can ensure your preparation process and the ceremony goes smoothly. On the other hand, it is the more expensive option. There are a few options at your disposable:
You can hire a funeral director to follow your instructions and they will make all the appropriate arrangements. They will provide your requirements against your budget and the limits of the law.
You may hire a funeral director that can organise the majority, yet you are responsible for the rest. For example, you may bring your own flowers, or you may select specific family and friends to bear the coffin.
Or, you can choose to arrange your loved one's funeral entirely on your own or as a family. You'll be completely responsible for the hearse or coffin.
Finding a funeral director
You want to check whether or not the deceased had already arranged a financial funeral plan with a particular company. This would imply that their cremation or burial was already paid for.
If you perhaps believe that your loved one had made funeral plans but cannot find them among their possessions, you can visit 'My Funeral Matters,' and this service may help you trace any existing plans. Another vital thing to check is the Will and Testament.
It is possible that the deceased created a Will and inside left instructions about their desired funeral arrangements.
If you wish to select a funeral director most suitable for your burial, it helps to consider the following:

Ask for recommendations from family, friends, local faith leaders, etc.
'The Good Funeral Guide' is a highly useful directory to utilise.
When researching, you want to look for funeral directors with members under the 'National Association of Allied and Independent Funeral Directors,' or the 'National Association of Funeral Directors.'
If your loved one desired a Green burial or an eco-friendly funeral, we recommend contacting the 'Natural Death Centre,' or 'Association of Green Funeral Directors.'
Questions to ask a funeral director
These are a list of some of the questions it might be good to ask your funeral director to get a better grasp of the aspects involved:
What services do you offer?
Are you familiar with our cultural/religious/spiritual or other ceremony practices?
Is the payment exclusive to the services we opt for?
What are the charges and what aspects do they include?
What items involved in the quote are optional (if any)? Are there alternatives?
When is the bill administered and when do we pay?
Can coffins be bought from other sources, or must we purchase one exclusively from your home?
Can we utilise our own transport?
Can we select friends or family to carry the coffin?
Prior to confirming your decision, the best thing to do is get in contact with numerous funeral directors in your local area. This will enable you to compare options, services, and prices.
The funeral director's quote helps separate the fees needed from other parties. For example, these parties include doctors, faith leaders, crematoriums, and other aspects you wish to opt for. They will provide you with a complete written estimate.
What to expect when the funeral director collects the person's body
Once you're ready you can contact the funeral directors at your home of choice. There's no rush at all, as they understand the importance of saying your goodbyes or having the last rites said by a cleric or religious leaders.
In some cultures, it is vital to get the body to the funeral home and prepped, so directors will typically arrive at the place of death within an hour of contact. If you would like more time or are anxiously awaiting for friends and family to arrive, you can request as much time as you need.
It may be distressing for some friends or family members to witness the body being moved. For some, it can be vital to be in the room and watch the collection of the body or be involved in the process. You can query the preparation details by asking the funeral director what is involved in the process. That way, you and your loved ones can decide whether to stay or leave.
Remember, there is no right or wrong decision, it is deeply personal, and your choices may also align with your faith or culture. If you and your family share specific traditions, it is helpful to let your funeral directors know early on, so they can ensure your wishes are respected.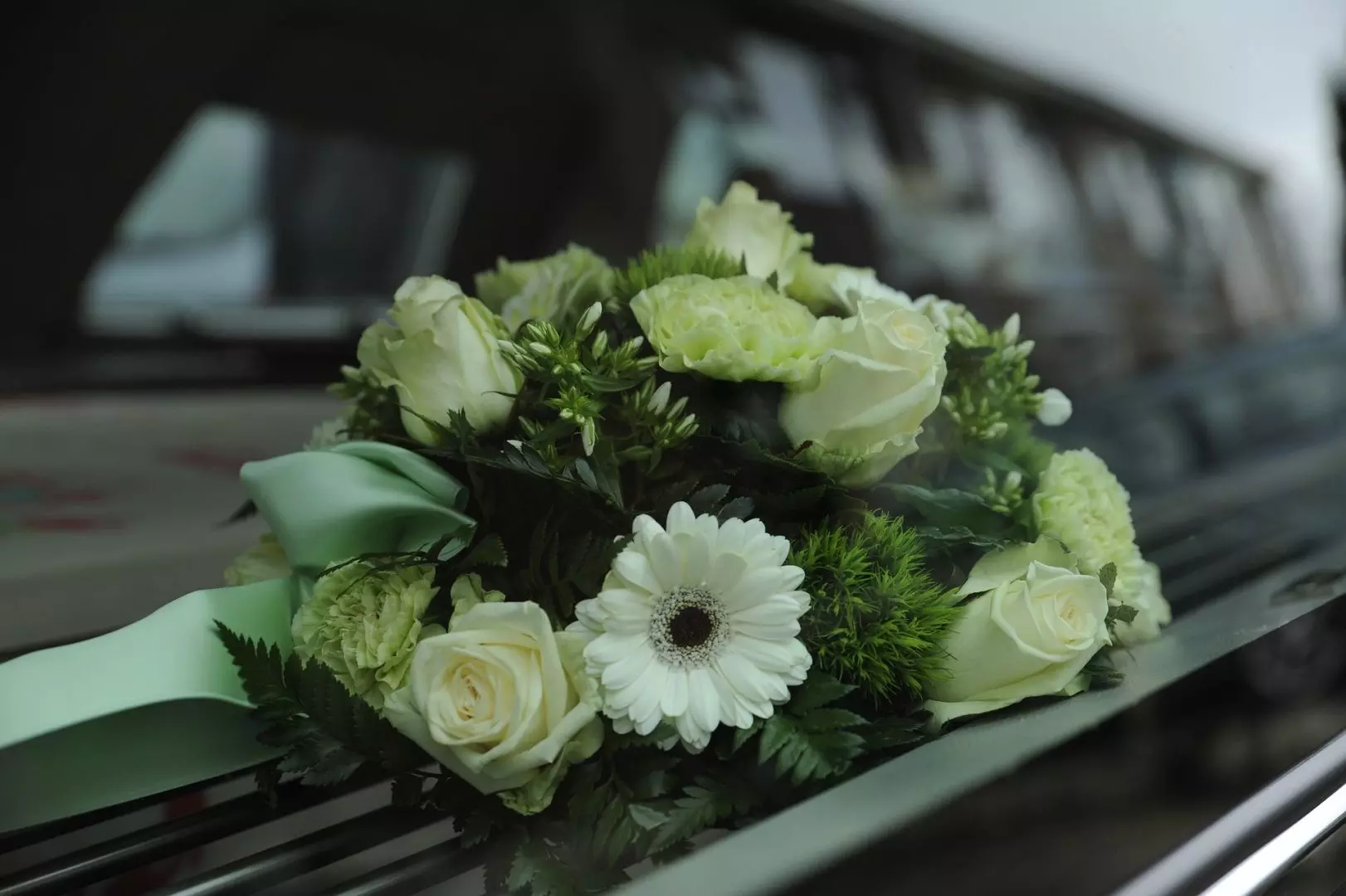 What do the funeral directors do with a body before the funeral?
After the body has been respectfully removed from its place of death, it must be carefully transported to a funeral home. Please note that nothing can be done about the body until all directors have received permission and the family's requirements.
They often begin by disinfecting and bathing the body, no matter the disposition you and the family have selected. It is primarily done out of respect and dignity for the deceased, yet it is also beneficial for the safety of family, friends, and the funeral home staff. The human body begins to change and decompose very quickly after death, meaning cleaning the body is vital during this short period.

Next, the family and friends relay their requirements in regard to arranging services for the funeral. Some that opt for traditional burial services will have the body embalmed. This is when a corpse is delicately preserved from decay by utilising arterial injections of preservatives and embalmed with fragrances. It was a process that was originally performed with a variety of spices. In the UK, embalming isn't as common as it was many years ago, especially on bodies that have died due to infectious diseases. However, if a person was overseas when they passed, they will receive embalming before transportation.

You can have the body dressed and placed into the refrigerators used before cremation. This helps preserve the body before it is burnt and becomes ash. If your loved one wished to be donated to science, then you can opt to have them prepared to be utilised in this way. Green burials require professionals to clean the body and cover any noxious wounds. In cases of traumatic deaths or death via unknown circumstances, the special services or pathologists may perform some bodily restoration process.

Once you have selected the disposition necessary, and the process of preparation is complete, you then need to consider the clothing, accessories, and the mementoes your loved ones may have wished to be buried in. Mementoes involve jewellery, glasses, fragrances, and other personal items. Religious burials may suggest specific garments that your loved one must wear.

Who will transport the body to a funeral home?
Once the body has the last rites or those present have said their goodbyes it is then time for the body to be transported to the hospital or mortuary. They must be taken to a place of rest to prepare for the funeral and then to the crematorium or cemetery. You may want to hire a van or estate car if you're looking to transport them quickly and safely.
Alternatively, you can opt for a professional funeral director driver and hearse. All decisions involved in this process are personal, and it all depends on what you and your loved ones desire. For those that will be transporting coffins using their own vehicles, we encourage you to alert the police of your circumstances.
You must ensure you mention the route you wish to take. This will enable the police force to make local staff working around the area aware, and they will be able to provide advice on any restrictions. Much like what is demonstrated during a funeral ceremony, you will also need four individuals to safely carry the coffin from the vehicle into the funeral home.
---
If you are organising a funeral in Essex, London or the surrounding areas, we provide horse drawn carriages for just such occasions.
We offer Horse Drawn Funerals Hockley, Essex and London. Visit our site to book your funeral horse and carriage transport hire.