Ideas for Themed Funeral And Memorial Services
Posted by:
Admin
Tags:
Posted date:
25-05-2023
Are you looking for Ideas for Themed Funeral And Memorial Services? Discover things to Consider With A Funeral Theme. Cooks Carriages offer horse drawn funerals in Hockley, Essex and London. From Décor to Keepsakes & Giveaways we look at Themed Funeral Ideas to make your big day memorable.
What to consider with a funeral theme
Modern funerals can vary greatly in style and theme. This isn't surprising, given that no two people or families are the same. Each of us will choose a different way to remember our loved ones. Some will choose wildly different remembrance services than is traditional.
Today, many families choose to avoid traditional funerals altogether. This has created a wide range of possible services for people to choose from. Celebrating a loved one is a personal moment, and having a wider range of possible services means more people can choose to do things their own way.
However, with more choices than ever before, it can be tricky to decide which of the many funeral types to go with. There are always culturally traditional services, but you might feel a celebration party is more appropriate for your loved one.
It can sometimes feel quite pressurised - choosing the right services how your loved one wants to be remembered. And the wealth of options can only make this decision more difficult. But we hope this article can shed a little light on the situation for you.
Here we've listed some of the more popular options for remembrance services and funerals. This will give you a rough idea of the options available, allowing you to make the best decision for your dearly departed.

Decor
Funeral flowers are always a popular element. With a wide range of styles, colours and designs, you can create the perfect flower arrangement for your service.
Traditionally, funeral bouquets are usually white, but you can choose whichever colour you like nowadays.
If your loved one had a favourite colour of flower or a particular favourite species, you can incorporate them to create a personal remembrance just for them.
Remembrance websites are also becoming increasingly popular today.
They offer a unique space to celebrate your loved one's life. They can also be a practical way to arrange the service, with an RSVP section, a place for condolence messages and a link to any donations guests might want to make.
Creating a website is straightforward and won't take up too much of your time.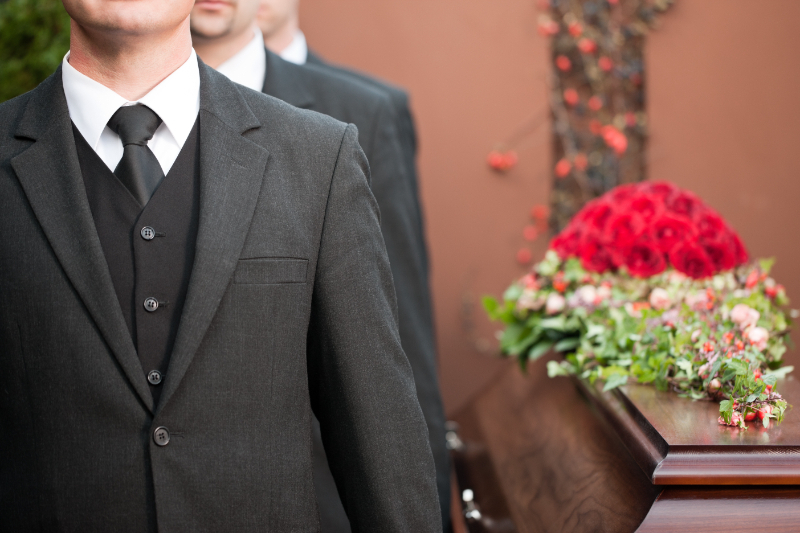 During the Service
During the service, you can use quotes, sayings and poems to express yourself creatively. There have been countless poetic geniuses who have expressed the hope, love and grief of life far better than we mere mortals can.
Aside from poets, you might choose quotes from your loved one's favourite book or a verse from the Bible if you're taking the traditional route. Hymns, prayers and eulogies were all created for this purpose, so if you are stuck with what to say, they can provide a solution. Playing songs is also a popular modern touch.
Besides choosing the right music to create the right emotional atmosphere, you also need to consider the duration. You don't want all your guests waiting around for the song to finish. Try incorporating your music during times of reflection or as a transition during the ceremony.

Final Disposition
This might be one of the more difficult decisions you have to make when a loved one passes.
If they haven't told you whether they want to be cremated or buried, deciding yourself can be a nightmare. However, scattering ashes is now one of the most common ways to say goodbye.
Alternatively, you might consider planting a memorial tree. Outdoor burials are an increasingly popular way to celebrate a life.
Trees can also act as a constant memorial that will go on living long after the ceremony is finished.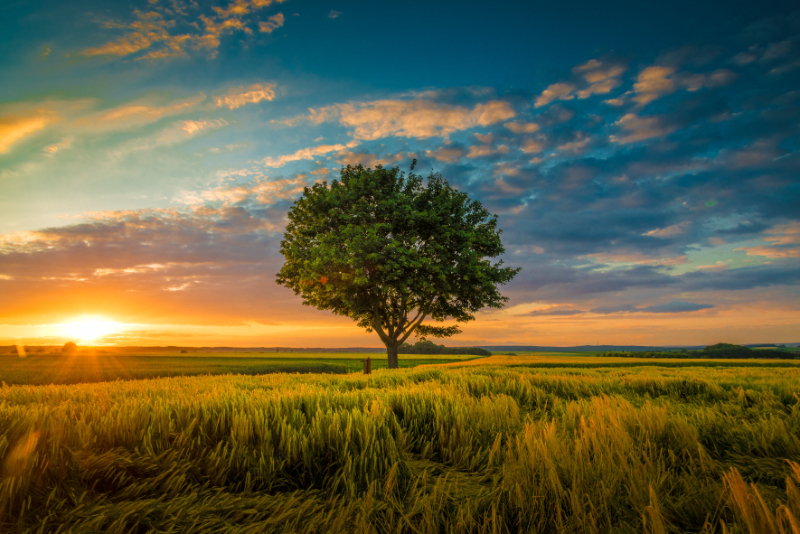 Group Participation
Memorial stones offer your guests another way to share their love and memories of your dearly departed. Placing them within reach on the way into your remembrance location allows them to pick up a stone on the way past and share a memory.
Cards are another possibility. Allowing guests to share memories and love on written cards allows everyone to take part in the service. You can also keep these cards afterwards to remember how many people's lives were made better by your loved one being in them.

Keepsakes & Giveaways
You might also want to give something back to your guests to thank them for coming. Pocket charms are a popular keepsake or "funeral favour". They allow your guests to carry their memories of the day back home with them.
Aside from pocket charms, tree seedlings are another popular gift to give. Planting a tree can help a person's memory live on after we've said goodbye. Of course, there are always photographs of your loved one you can hand out.

Having Fun
One way to add a little fun to your remembrance service is with a dazzling firework display. What better way to celebrate a life than by filling the sky with colour and light? It will also help your guests to remember the service, and in turn, your loved one.
Floating lanterns are another great option for a dramatic finale. They are a traditional form of celebration in many cultures. Lighting candles is also a traditional way to remember someone who has passed, so why not combine this with a grand display?

Themed Funeral Ideas
Funerals are foremost about honouring and remembering the deceased. There's no one ceremony to suit everyone. But there are many ways to alter the traditional proceedings to suit you and your family.

Arts Funeral Theme
If your loved one used to dabble in painting or often visited galleries, you can include some of their favourite pictures as well.

Sports Funeral Theme
If your loved one had a favourite sports team, why not incorporate this into their funeral? Team songs or colours can make your funeral much more personal for your dearly departed.
Outdoor Funeral Theme
If your loved one had a passion for the great outdoors, this is another element you could bring to their funeral. From hiking to skiing and anything in between, you can incorporate these into their funeral to add a personal touch.

Music Theme
You'd be hard-pressed to find someone who doesn't like music.
But if your loved one had a passion for the arts, or even made their own music, you can easily incorporate this into their funeral service.
Literature Funeral Themes
If your dearly departed was a bit of a bookworm, you could quote some lines from their favourite books.

Fundraiser service
Many people often pass from long-term illnesses which they valiantly try to fight. But just because they died doesn't mean the fight is over. You can give your guests and family members a way to donate to a cause in your loved one's memory. Fighting illness is a very personal struggle, and by raising funds to continue fighting is a great way to honour your loved one's memory.

Garden party
If you want flowers at the funeral but don't want to spend a fortune on bouquets, try holding your remembrance service or funeral outdoors.
Many public parks or botanical gardens allow these services for those who want a more natural aesthetic.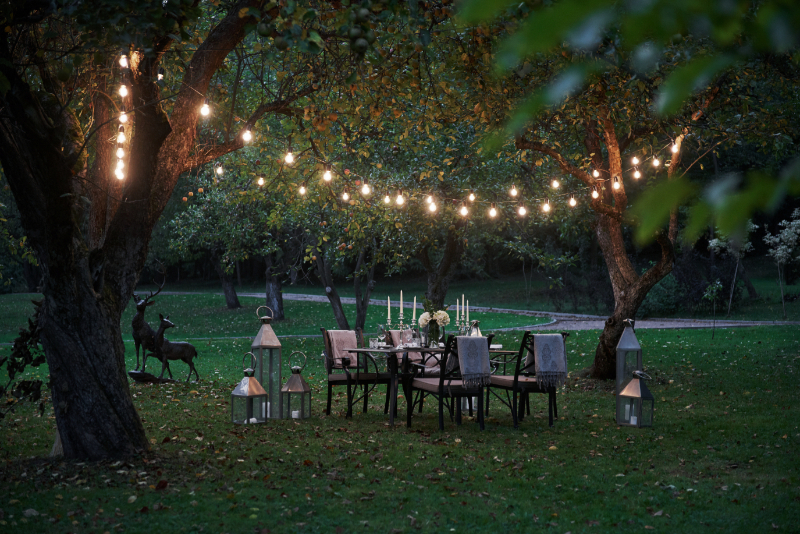 Motion picture memorial
Alongside music, almost all of us love going to the movies. If your loved one was a film buff, you can incorporate this into their funeral as well. You might consider hiring a local independent cinema so you and your guests can watch their favourite films while celebrating their life.

---
If you are attending a prom in Essex, London or the surrounding areas, we provide horse drawn carriages for just such occasions.
We offer Funeral horse drawn carriage hire Essex. Visit our site to book your funeral horse and carriage transport hire.