Unique and Different Wedding Ideas
Posted by:
Admin
Tags:
Posted date:
25-05-2023
Are you looking for Unique and Different Wedding Ideas? Cooks Carriages offer horse drawn carriage hire for weddings throughout Essex and London. Get inspiration for your wedding day with these Unique Wedding Ideas.
Planning a Unique Wedding
Your wedding day is one of the most memorable days of a married couples lifetime, regardless of the scale of the occasion.
However, there are a few aspects and unique details you can add to make your day distinctive from any other event you and your guests may attend. Here, we've listed a few of the small ideas to can steal to transform your wedding into an unforgettable experience!

Candlelit Aisle
A beautiful candlelit walkway is bound to add an air of elegance to your day or evening.
Whether you utilise mason jars, tealights or faux candles, you can line your aisle with a guided path for a magical, romantic effect.

Fun music as you walk down the aisle
Don't be afraid to be lighthearted and add humour to your design or musical choices. Entrance your wedding party guests with fun music that you both love, for example, your favourite movie or TV series theme tune!

Get Your Pets Involved
Perhaps you want to give your wedding party other roles and switch them out for your pets. Have your dogs prance down the aisle in flower crowns instead of flower girls or have them carry your rings down to your spouse on their collar. I'm sure no one will mind stepping aside, as dogs make an adorable special addition to the wedding party.

Live Music
Add some entertainment with quirky live music! Whether it's a local band, a talented family friend, or a DJ that can curate your favourite songs into a playlist, you can add a personal touch to your wedding celebration.

Release a Wish Lantern
If you're searching for an extra whimsical, magical flair, why not look into ordering some lanterns?
A wish lantern allows you and your spouse to pen down your wishes for your marriage and release them into the night sky in a beautifully lit ceremony.
It creates a stunning sky full of lights and is a wonderful symbol of your new beginning.
Lanterns are typically used to welcome in the new year, so this is a fabulous occasion to welcome this new chapter.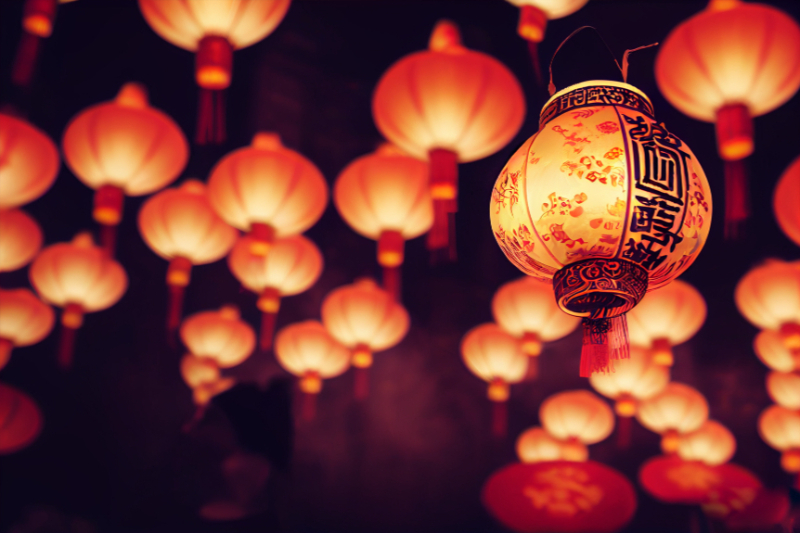 Wedding Piñata
An excellent feature to add to your wedding is a piñata full of knick-knacks, photographs, mementoes, or little messages from your guests.
Make an event out of you and your spouse trying to open up the piñata, rejoicing when you finally do and getting to see all of the memories and best wishes inside.

Signature Drinks
Help curate a unique drinks menu with all your favourite cocktails, mocktails, beers, wines, and soft drinks.
Ensure your wedding day is tailored by making and naming drinks after yourselves or even specific guests. It's one of the best ways to surprise your guests and make them feel special.

Travel Suggestions Box
For couples that don't have any honeymoon destination ideas set in stone, perhaps get your guests to slip a few ideas into a suggestion box. They can pen down their favourite countries, cities, or towns to travel to.

Couples Quiz
Adding a collective activity into the criteria can help spruce up the evening and make it more entertaining.
A more unique approach might be to find out how well your guests know you and your partner!
Arrange a lighthearted couples quiz, and offer up a prize or memorable memento for the winner to cherish once the night is over.

Arcade Games
Fun for all the family, go all out and curate your very own arcade inside your reception venue. If you have the budget, you can fill it with all the classic video, and board games to keep everyone entertained for hours!

Make a Time Capsule
Make your special wedding day a night you won't forget by capturing its key moments and cementing them into your journey. One of the best ways to keep the day memorable is with a time capsule.
Leave it open at your venue, allowing guests to drop trinkets, mementoes, and happy messages inside throughout the evening. Place inside table name cards, petals from your bouquet, hair accessories, corsages, confetti, and more. In a few years' time, perhaps an anniversary, you can dig it up and reminisce.

Live Wedding Painting
Aim to make your reception as memorable as possible by hiring a talented, professional artist. You can provide them with a designated space in your venue to complete a live painting of you and your spouse on your happy day.
Pose for your artist in front of a particular backdrop, or perhaps get a beautiful portrait of your first dance or wedding speech. A live painting is a stunning memento to keep, making for a stunning decoration for your home. Ensure you select a painter with a style or aesthetic that appeals to both of your tastes or home decor.

Hire a roaming raw bar
You may want to equip your waiters with charcuterie boards of meats, bread and cheese.
Or perhaps proffer trays of seafood and skewers to try; a roaming raw bar is an excellent, unique idea.
It allows your guests to try samples and snacky foods that are tailored to the area, or acquired tastes. Raw bars and roaming plates around your venue provide a more relaxed, on-the-go approach to food.

Ice Cream Truck
An ice cream truck is a unique feature to add to the catering of your wedding. Instead of paying for an additional course of dessert from your hired staff, you can opt for an ice cream truck to roll up to your reception venue.
You can have a variety of flavours available and there's no doubt that all the children invited will be pleased!

End-of-the-night food truck
Those seeking a laid-back, easy-going food option might want to look into a late-night food truck. Food trucks can come complete with pizza slices, hot dogs, burgers, mac and cheese, deli sandwiches and much more to suit the palette of your guests.
If you're stressed about fussy eaters or not having the budget for a sit-down dinner, a fun food truck with homely snacks may be a delightful choice.

Pick an unexpected backdrop
Ceremony venues are a crucial aspect of your wedding day. If you're searching for an option outside of a traditional place of worship, it can be challenging. We highly recommend choosing a location with a memorable backdrop.
Perhaps the two of you are art lovers, an ideal spot for your ceremony might be in front of a beautiful mural that will make for stunning pictures. Look for spots that appeal to you, you could even have a backdrop that you and your partner have designed yourselves.

Suspend flowers from the ceiling
Flowers are, for most couples, an essential aspect of a wedding day. From your bouquet to your flower girls, to the flowers that dress each table, they must be carefully picked and placed.
Another idea that adds a whimsical, magical atmosphere to your venue is flowers suspended from the ceiling. We recommend hanging them over places you would like to draw attention to.
For example, you may wish to highlight the dancefloor, buffet table and wedding cake, or above the aisle.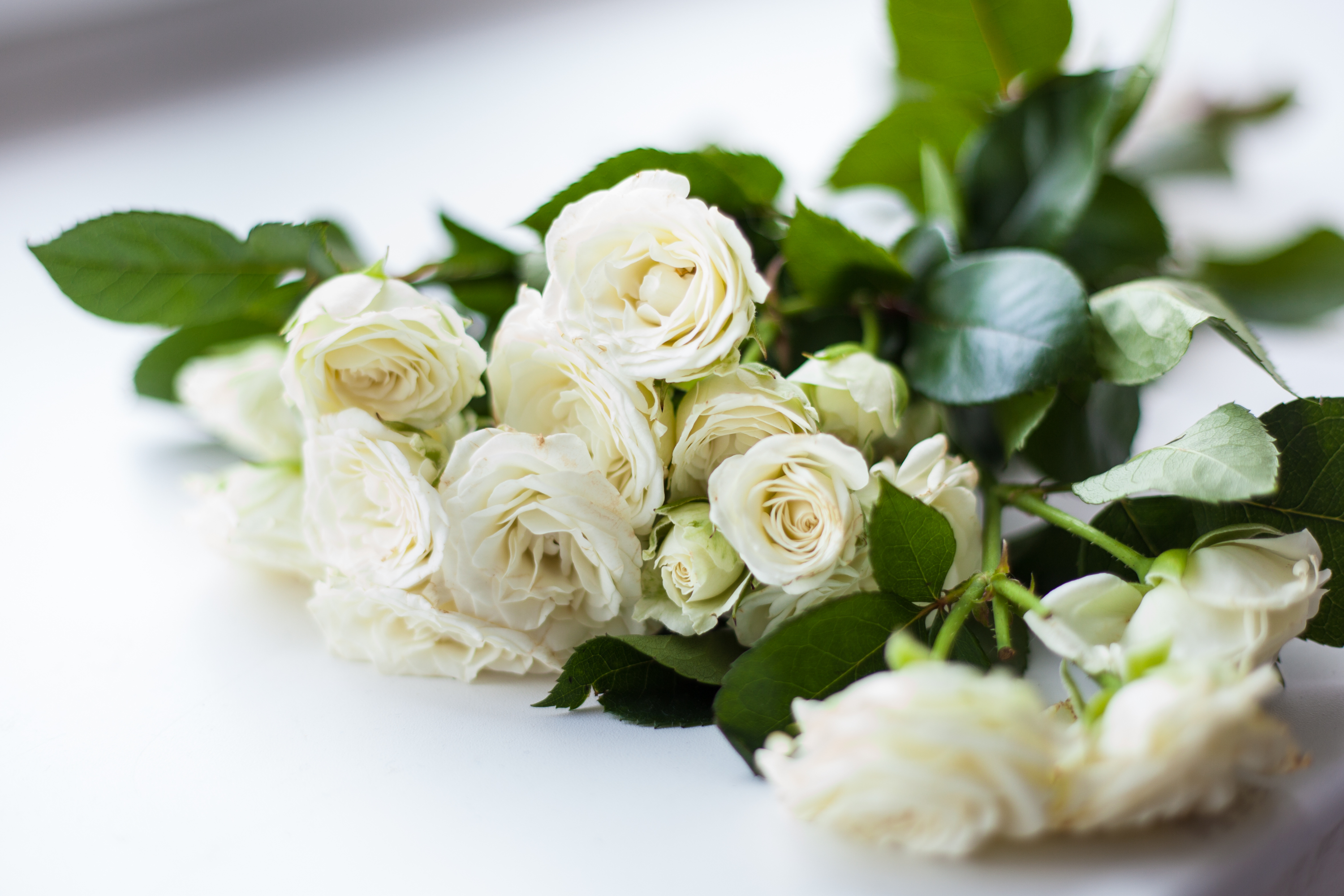 Put your love story on display
Illustrate or collage the journey of your relationship onto a screen, blackboard or small billboard. You can display it behind you or somewhere throughout your reception venue. It is a beautiful way to get together before your big day and map out the highlights with photographs or quirky drawings.
Your guests will be able to approach the board throughout the evening and view your story, sharing fond memories of your relationship. Doing so is the perfect way to take a look back.

Serve carnival food
Carnival food is an exciting way to spruce up your menu without worrying about the formality or food selection that comes with a sit-down meal. Loaded burgers and fries, Mexican grilled corn, nachos, chocolate-dipped fruits, and candyfloss are collective hits with a wide range of people.
It is guaranteed to add exciting smells and a unique experience for those that are used to more traditional food setups.
Dress your groomsmen up like superheroes
You may have a wedding theme planned for the day, perhaps it's a colour, style, or particular aesthetic that you both gravitate to. Many of the guests, bridesmaids, and groomsmen tend to also follow this theme when instructed to.
However, you have the liberty to play around with the theme and dress code as much as you like. Getting your groomsmen or bridesmaids to dress up as superheroes, fairies, royalty, historical figures, or your favourite franchise characters is a creative way to make the day fun and memorable!

Disco balls
Glitter up your dancefloor with a beautiful mirrorball to throw spots of light and create a dazzling visual effect across your venue.
You can incorporate disco balls however you please, for example, you can implement several in a unique hanging arrangement.
Doing so will embellish the room, and throw even more light around.
They can be artfully strung up at various heights, in different sizes, and shades, or adorned with flowers to complement the rest of your decor.

Get a celebrity impersonator
Suppose you and your partner grew close throughout your relationship due to a love of a particular famous actor, musician or character. One of the most unique ways to honour that collective interest is to hire a celebrity impersonator to attend your reception event.
You can enjoy an evening of dancing to all your favourite hit numbers from the likes of Elvis, Michael Jackson, Prince, and many more.
You and your guests can share a picture with Marilyn Monroe, Lady Gaga, Del Boy, Jack Sparrow, or your favourite Disney Princess! Hiring a celebrity impersonator will add excitement to your day, and the opportunity to get as close to the stars as possible.

Rent a bounce castle
If you're looking to revive your inner child in the most unique, family-friendly way, you might want to rent out a bouncy castle or similar features. Suppose you have a large family or a number of friends with young children, this is one of the best ways to keep them satisfied throughout the evening.
You'll also find that it makes for very fun and memorable wedding photography; with big smiles and guests collapsing over one another in a playful, almost yearbook fashion.

Get custom cake toppers
Why not opt for a more exciting cake topper than a faceless couple? You can ensure they look like you and your partner, or complete it with the addition of your beloved pets too.
Cake toppers can be as unique, and different as you want them to be, for example, they don't even have to be physical portrayals of the two of you, they could be small placards that decoratively display your names and wedding date.

Give your grandparents a role
The mother and father of the Bride and Groom, or partnership, are often favoured with their own roles to play.
However, the grandparents can sometimes be left without anything significant to take part in.
Suppose you don't have any flower girls or page boys to walk down the aisle, or you're looking for someone to be the ring bearer.
In that case, why not ask your grandparents if they would like to take these roles on? Giving the significant people in your life a place in your wedding will make the special day more memorable and heartwarming.

---
If you are attending a prom in Essex, London or the surrounding areas, we provide horse drawn carriages for just such occasions.
We offer wedding horse drawn carriage hire Essex. Visit our site to book your prom horse and carriage transport hire.