What Is The Most Important Thing To Have At A Wedding
Posted by:
Admin
Tags:
Posted date:
27-06-2023
Most Important Things To Have At A Wedding
The most important things to have at a wedding are crucial to ensuring a memorable and enjoyable day for both the couple and their guests.
From the planning stages to the actual event, numerous elements come together to create a truly special occasion. Let's explore in detail some key aspects that deserve attention and consideration.
The Food
Food plays a significant role in any wedding celebration. In fact, a staggering 62 percent of wedding guests consider it one of the most important elements. It comes as no surprise, then, that a significant portion of the wedding budget is often allocated to catering and venue selection.
After all, the last thing you want is to have hangry guests on your big day. Whether you choose to serve a plated meal, opt for a buffet-style feast, or prefer family-style dining, ensuring that the food appeals to a wide range of tastes and is plentiful is crucial. This is where hiring a skilled and experienced caterer comes in, as they can craft a delightful culinary experience that will leave your guests raving.

Reception Venue
Choosing the right reception venue is one of the initial and crucial steps in wedding planning. The venue sets the tone for the entire event and can significantly impact your guests' experience.
A study held by experts found that 47 percent of guests consider the venue as one of the most noticeable aspects of a wedding. When selecting a venue, it is essential to consider factors such as amenities, parking availability, and restroom facilities.
These seemingly minor details can have a profound impact on how guests perceive your special day. Therefore, take the time to find a venue that reflects your vision and comfortably accommodates your guest list. Whether it's an elegant country house, a charming barn, or a stylish city venue, choose a location that enhances the overall ambience and leaves a lasting impression on your loved ones.

Music
Good music is an essential ingredient for creating a vibrant and celebratory atmosphere at your wedding. In fact, 46 percent of wedding guests expressed their care for having quality music. The right music selection can set the mood and ensure that your guests have an unforgettable time on the dance floor.
Whether you opt for a live band or a DJ, it is important to hire a professional who can read the crowd and keep the energy high throughout the night. Bored guests are the last thing you want at your wedding, so ensure that your music provider understands your preferences and can curate a playlist that caters to a variety of musical tastes.

Décor
Wedding décor plays a crucial role in transforming your chosen venue into a captivating and visually stunning space. Around one-third of guests admit to paying close attention to a wedding's décor.
While you need not go overboard with extravagant decorations, working with your vendors to establish a cohesive colour scheme and wedding style will ensure that your décor is on point. Thoughtfully designed floral arrangements, lighting, and other decorative elements can create an enchanting atmosphere, adding a touch of elegance to every moment of your celebration.

Bar
For many guests, the presence of a well-stocked bar is a highlight of any wedding, with about 40 percent expressing their interest in the bar offerings. While providing a top-shelf selection can be expensive, it is still possible to cater to your guests' drink preferences while being mindful of your budget.
Consider limiting the bar to wine, beer, and a selection of signature cocktails. This approach allows you to save money while still offering ample drink options that will keep your guests in high spirits throughout the celebration.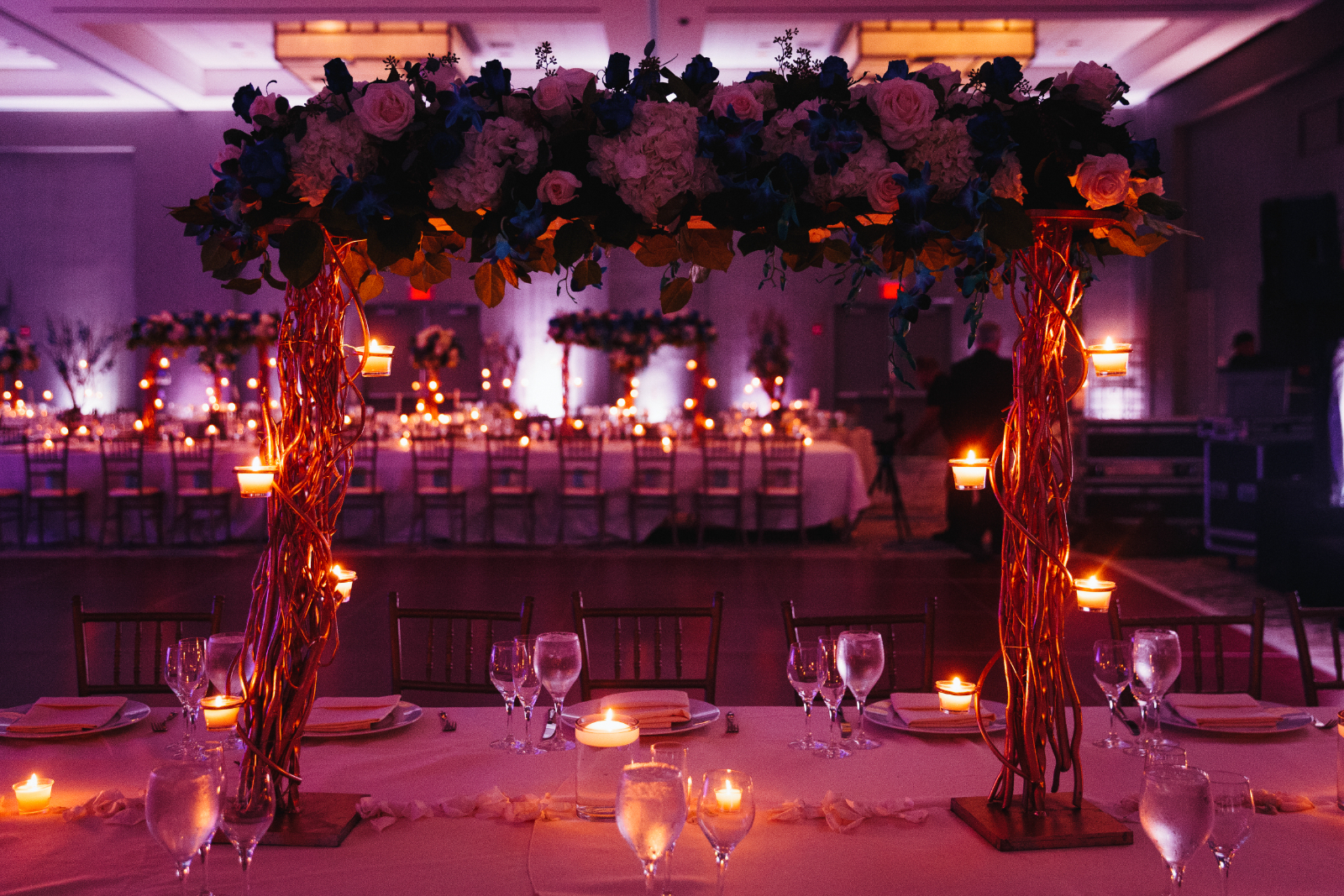 Least Important Thing To Have At A Wedding?
When planning a wedding, it's natural to focus on every detail, striving to create a flawless and memorable experience.
However, it's important to recognise that certain aspects may be of lesser importance in the grand scheme of things. Let's explore these elements and understand why they may not hold as much significance as others.

Escort Cards
Creating an elaborate escort card display or meticulously organising a seating chart can consume a considerable amount of time and effort. However, it's essential to remember that while these details contribute to the organisation of the event, guests often don't pay as much attention to them as the couple might anticipate.
Instead, guests are primarily focused on celebrating the union of their loved ones, enjoying the company of family and friends, and immersing themselves in the overall joyous atmosphere of the day. Thus, while escort cards can assist with seating arrangements, their absence or simplicity is unlikely to impact the overall enjoyment of your guests.

Ceremony Language & Readings
Crafting the perfect ceremony language and incorporating meaningful readings can be a deeply personal and meaningful process for the couple. However, it's important to keep in mind that while these elements hold great significance to you and your partner, guests may not hang onto every word spoken during the ceremony.
Their attention is often directed towards witnessing the love and commitment exchanged between the two of you, rather than analysing the specific language or readings used. The emotions and genuine moments shared during the ceremony tend to resonate more deeply with your loved ones, creating lasting memories of the occasion.

Toasts
Toasts and speeches during the reception are often anticipated moments that allow loved ones to express their heartfelt wishes and share anecdotes about the couple. While these moments can be heartfelt and memorable, it's worth noting that according to a study, only 22 percent of guests expressed a strong interest in wedding toasts.
Guests are more likely to enjoy the celebratory atmosphere, socialise with others, and partake in the various festivities throughout the evening. While well-crafted toasts can enhance the overall experience, it's important to remember that the primary focus of the reception is the celebration of your union and the enjoyment of the company of those closest to you.

Recessional
The recessional is a joyous moment when you and your new spouse exit the ceremony venue, often accompanied by applause and music. While this moment holds great significance for you as a couple, your guests' attention may shift from the recessional to the upcoming reception, eagerly anticipating the delicious food, lively music, and the opportunity to celebrate your union.
Their excitement is focused on the festivities that lie ahead, making the recessional a relatively less prominent aspect in their overall wedding experience.

Bouquet & Garter Toss
Traditionally, the bouquet and garter toss have been part of wedding celebrations, adding a touch of playfulness and excitement. However, these traditions are not universally embraced by all couples. If you choose to skip these activities, rest assured that your guests are unlikely to feel the absence.
According to the study, only 10 percent of guests expressed paying attention to the bouquet and garter toss. Instead, your loved ones are more likely to engage in conversations, enjoy the entertainment, and celebrate your union in their own unique way. Focusing on the overall atmosphere and creating an inclusive and joyful environment for all guests is key to ensuring a memorable and enjoyable wedding day.
In the grand tapestry of a wedding celebration, certain elements may take a backseat to others. While attention to detail is important, it's crucial to remember that the overall experience and the genuine moments shared between loved ones hold far greater significance. By focusing on creating a warm and inviting atmosphere, you can ensure that your wedding day is filled with love, joy, and cherished memories that will last a lifetime.

---
If you are organising a funeral in Essex, London or the surrounding areas, we provide horse drawn carriages for just such occasions.
We offer Horse Drawn Funerals Hockley, Essex and London. Visit our site to book your funeral horse and carriage transport hire.